Introducing the new AirTEC™ Mattress Topper, designed with the same Air-Engineered™ technology used in our MOLECULE 2 mattress to help give you a comfortable night's sleep.
Why continue to sleep on your old, uncomfortable mattress when you can simply upgrade it by using an Air-Engineered™ mattress topper from MOLECULE?

With 3" of thickness and 3 unique layers of CertiPUR-US® certified foam, the MOLECULE AirTEC™ Mattress Topper conforms to your body to deliver enhanced pressure relief and support, and provides maximum airflow for cooler, deeper, and more recovery-focused sleep.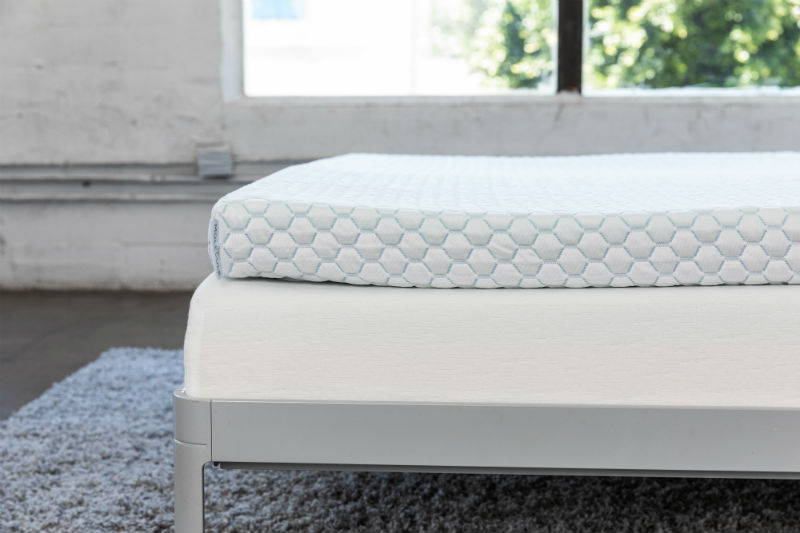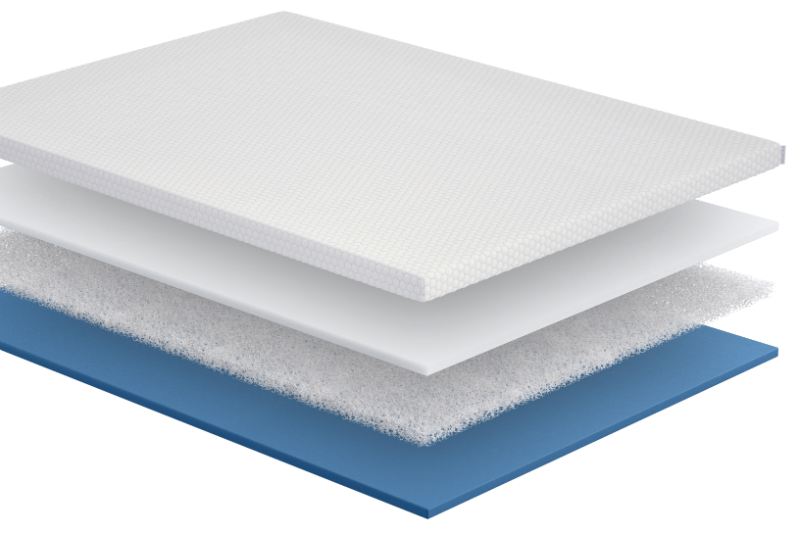 Developed in collaboration with sleep doctors and based on decades of sleep-study research, our Air-Engineered™ foam is lab-tested and scientifically proven to deliver 5x the airflow vs traditional memory foam, resulting in a cooler night's sleep.

Using the latest in sleep-science technology, we've re-created the same breathable, cooling sleep experience from our MOLECULE 2 mattresses to give you maximum airflow, support and comfort for a fraction of the cost of a new mattress.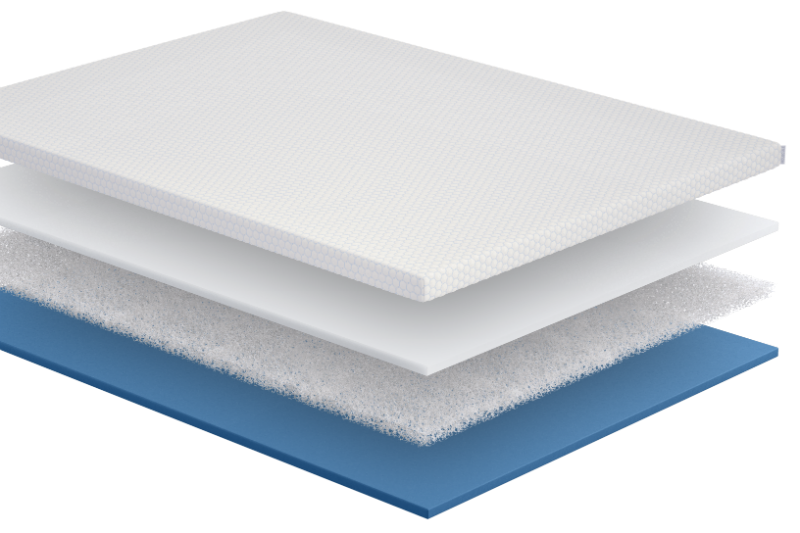 Unlike other mattress toppers out there, the MOLECULE AirTEC™ Mattress Topper is made of the same premium materials as our mattresses, allowing you to experience the same Air-Engineered™ technology that helps elite athletes like Tom Brady, Russell Wilson, and Alex Morgan enjoy a cooler night's sleep for optimal rest and recovery.
With a moisture-wicking cover, 3 layers of Air-Engineered™ foam providing maximum airflow, and a sturdy base layer to foster healthy spine alignment, the MOLECULE AirTEC™ Mattress Topper adapts to your body's temperature, weight and shape throughout the night to give you a restful, restorative sleep.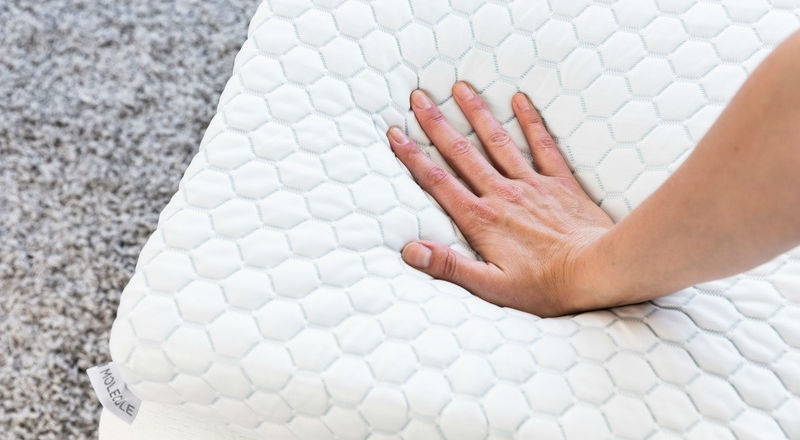 TRUSTED BY ELITE ATHLETES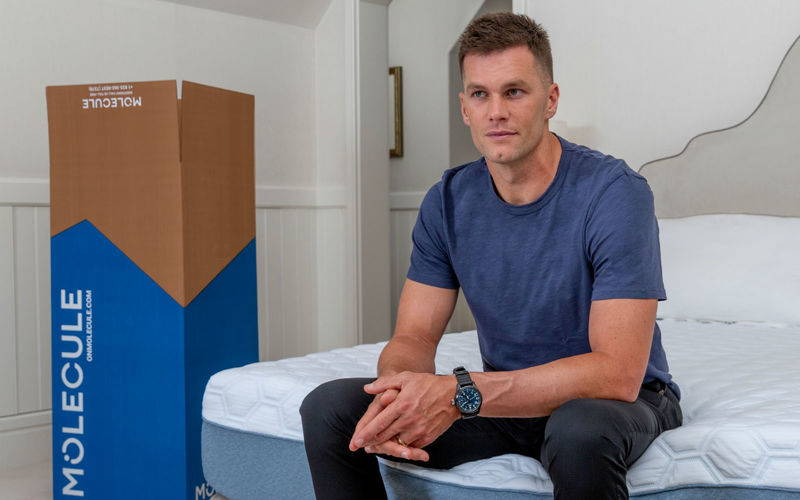 "It's not a secret that I value my sleep! MOLECULE helps my recovery each night by keeping me cool, so I sleep deeper."
-Tom Brady, NFL Quarterback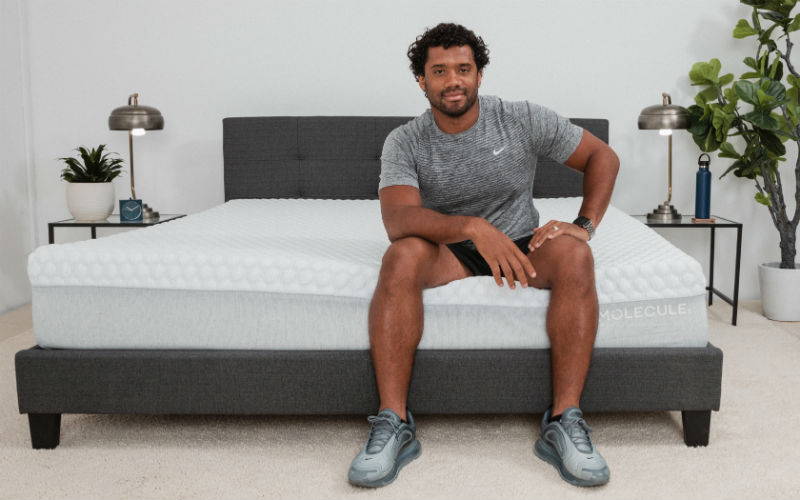 "MOLECULE is doing so many amazing things... they are going to help my career for the next 15 years."
-Russell Wilson, NFL Quarterback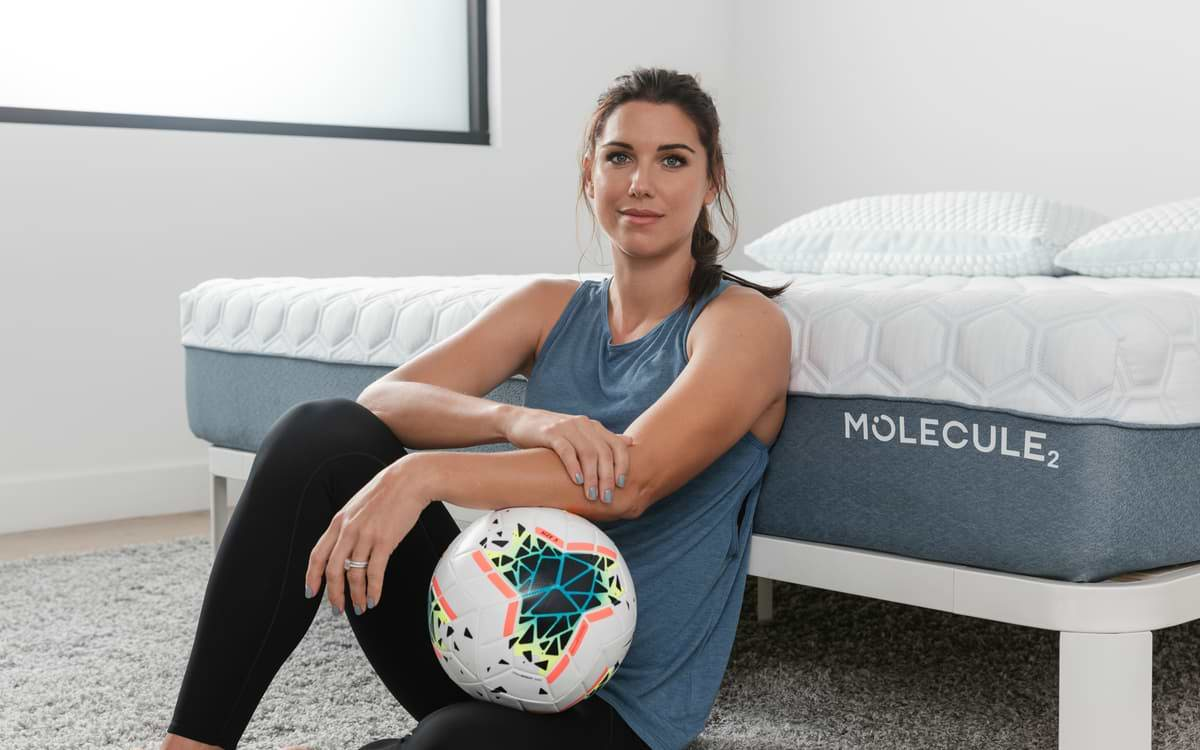 "You can actually feel the difference with MOLECULE sleep products.They're very cool to the touch, and extremely comfortable."
-Alex Morgan, Team USA Soccer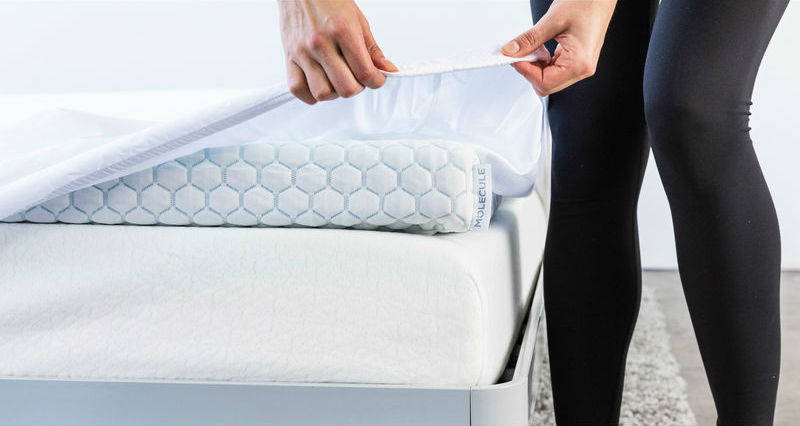 Opting for a better night's sleep shouldn't be a decision you toss-and-turn over. That's why we'll ship it to you for FREE and give you 30 nights to sleep on it so you can see for yourself how the MOLECULE AirTEC™ Mattress Topper will change your existing bed from average to amazing.
Not sure if it's right for you? Simply return it and we'll give you a full refund - no questions asked. With a 30-night sleep trial, free shipping, and free returns, trying a MOLECULE AirTEC™ Mattress Topper is is a decision you won't lose sleep over.