with the ALL-SEASON PILLOW
Get your best rest any time of year with the customizable, temperature-regulating MOLECULE All-Season Pillow.
Get your best rest with the infinitely adjustable, temperature-regulating Infinity Pro Foam Pillow.
Our sleep research shows that every individual has different preferences for pillow height and firmness - so we created the industry's first ever Air-Engineered™ and infinitely-adjustable pillow.
Tested and trusted by elite athletes including Tom Brady, Russell Wilson, and Alex Morgan, the MOLECULE Infinity Foam Pillow offers you endless possibilities to ensure you get a cool, comfortable night's sleep.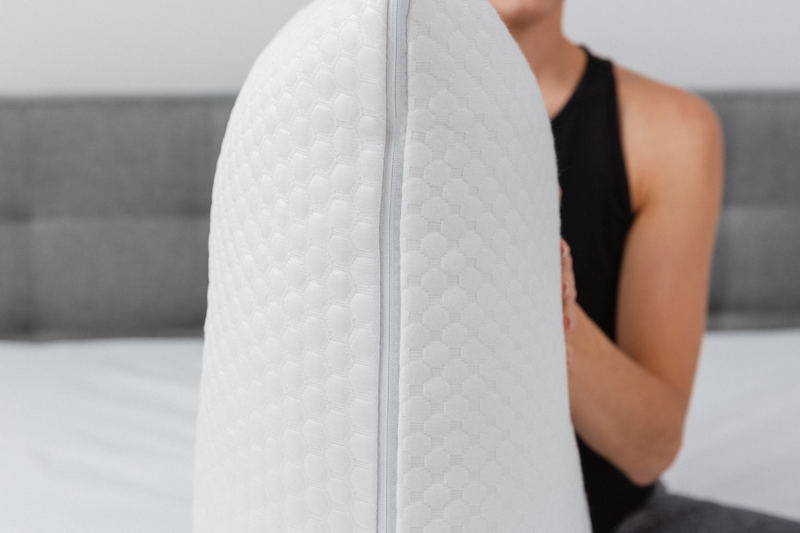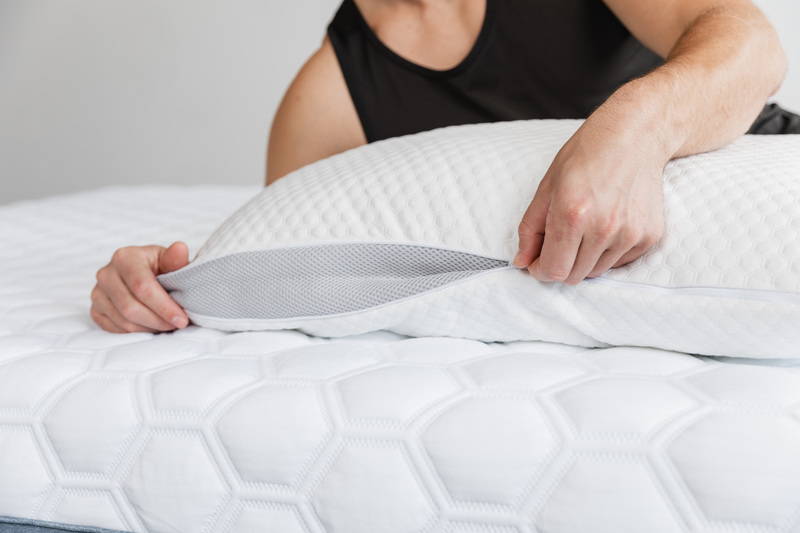 Stop experimenting with multiple pillows to find your perfect night's sleep. The MOLECULE Infinity Pro Pillow is the most versatile pillow on the market, allowing you to sleep comfortably any time of year.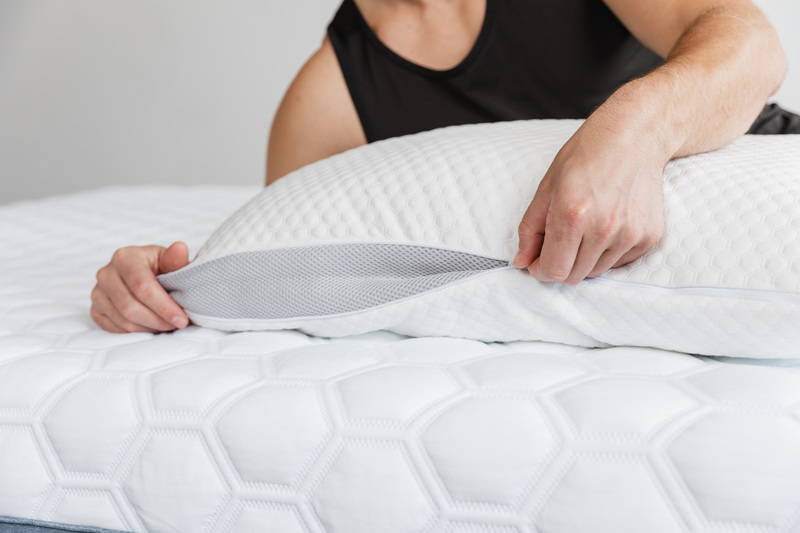 Simply add or remove foam to achieve the perfect firmness and loft you desire. We even provide an extra bag of foam if you need it.
➁ DESIGNED FOR ALL SLEEPERS
Fold, squeeze, or twist the pillow any way you like - our pillows will never lose their shape.
➂ AIR-ENGINEERED™ TECHNOLOGY

The unique heat conducting fibers in our cover and our shredded open-cell foam work together to keep your head cool and optimize your restorative sleep cycles.
➃ DESIGNED FOR ALL SLEEPERS
➀ ALL-SEASON TEMPERATURE CONROL

Advanced fiber technology allows one side for cooling during hot summer nights and one side cozy for chilly winter months
OEKO-TEX® 100 Certified, which means it passes the highest standard of testing for harmful chemicals and dyes
➂ THREE-LEVEL ADJUSTABILITY

Customize your desired firmness to soft, medium or firm with just a zip
➃ DESIGNED FOR ALL SLEEPERS

Tested and trusted by back, stomach and side sleepers for superior comfort
As always, our foam is certified and manufactured using eco-friendly processes that exceed all global environmental regulations.
In any given night of sleep, your body typically goes through four distinct stages of sleep. One stage in particular, Slow Wave Sleep (N3), is the most restorative stage for your body.
✓ Deepest stage of sleep and the hardest to wake up from
✓ Blood pressure drops
✓ Breathing becomes slower, deeper, more rhythmic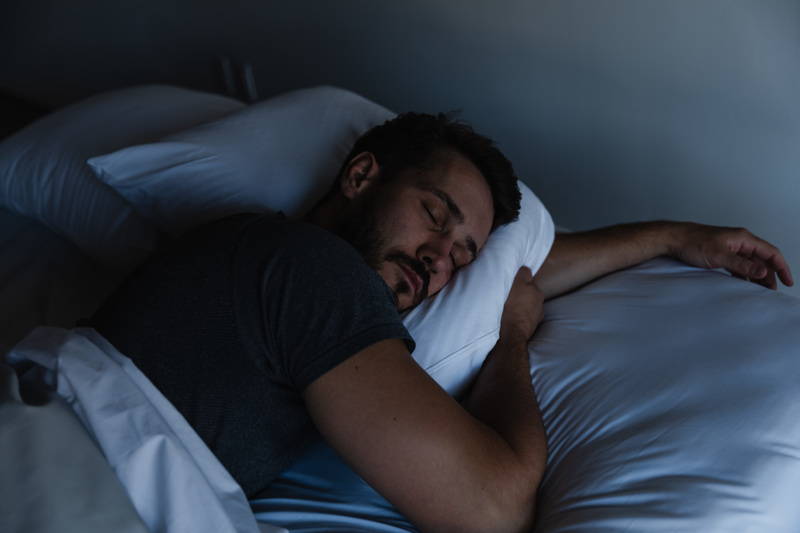 BENEFITS OF SLOW WAVE SLEEP
During this most restorative stage of sleep (which typically represents 25% of the night), the following recovery-focused functions occur:

Your brain is resting so the blood supply to your muscles increases
More nutrients available for muscle and tissue repair
Your pituitary gland releases human growth hormone (HGH)
Stimulates cell regeneration essential for growth and muscle development
Your body releases prolactin
Your body releases appetite control hormones
Helps maintain a healthy weight
Your body regulates cortisol (the stress hormone)
Helps your body's ability to digest glucose, which is directly tied to endurance
Getting sufficient Slow Wave Sleep is critical for anyone who wants to maximize their body recovery and performance. One of the most important factors that can influence the quality and duration of your body's recovery during sleep is an adequate drop in your core body temperature. Our body's thermoregulation is less efficient during sleep, so external controllable factors that affect temperature - such as the products you sleep on - are essential.
At MOLECULE, we develop products designed to maximize airflow and facilitate cooling to help people rest and recover during the night so they can maximize their performance during the day. Our R&D team and Medical Advisory board select materials, invent production processes, and use cutting-edge sleep technology solutions to create products that efficiently transfer heat away from the body - an important factor to getting the most restorative sleep possible.

The result? Unmatched innovation through sleep products that keep you cool and optimize your sleep and recovery.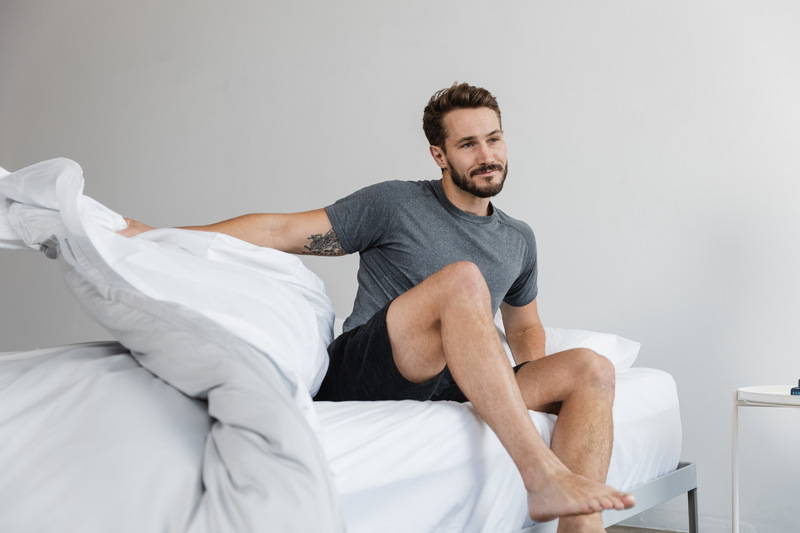 ★★★★★ Tracy K. ✓ Verified Buyer
I was waking up every morning with neck pain until I purchased my Molecule All Season pillow. The height can be adjusted by opening or closing the zippers. Nice option for comfort!

★★★★★ Kevan G. ✓ Verified Buyer
Love the adjustability and the all season fabric.

★★★★★ Anita H. ✓ Verified Buyer
Love, love, love this pillow! I am sleeping better than I have been for a long time. This pillow is amazing! I have purchased every pillow on the market and this one is definitely the best.

★★★★★ Kevin Z. ✓ Verified Buyer
Can't believe one side was significantly cooler than the other side but IT REALLY IS! Stayed cool throughout the night! Pillow came fume free out the box! The Mrs. is happy so I am happy as well! Highly recommend to anyone looking to upgrade cant wait to upgrade the rest of my bedroom with the other bed accessories!

★★★★★ Andy M. ✓ Verified Buyer
Great pillow, very comfortable so far and worth the money!

TRUSTED BY ELITE ATHLETES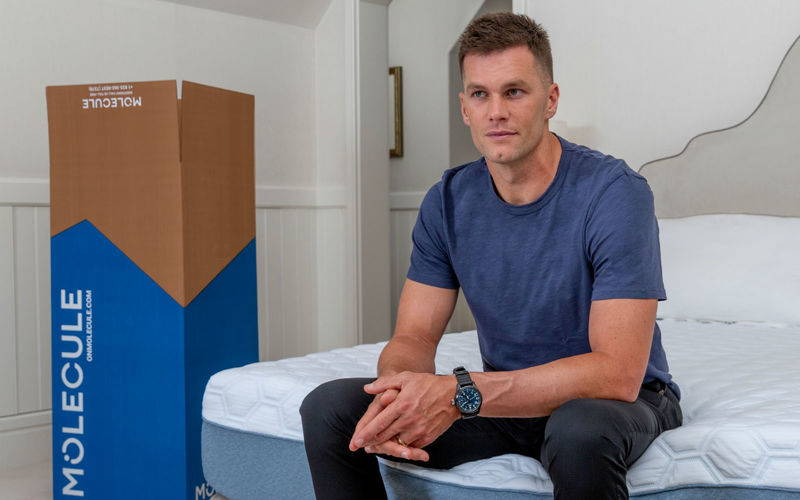 "It's not a secret that I value my sleep! MOLECULE helps my recovery each night by keeping me cool, so I sleep deeper."
-Tom Brady, NFL Quarterback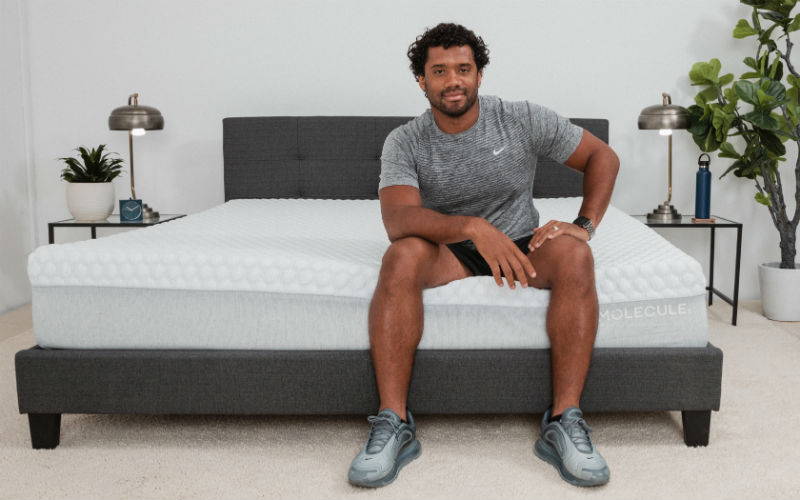 "MOLECULE is doing so many amazing things... they are going to help my career for the next 15 years."
-Russell Wilson, NFL Quarterback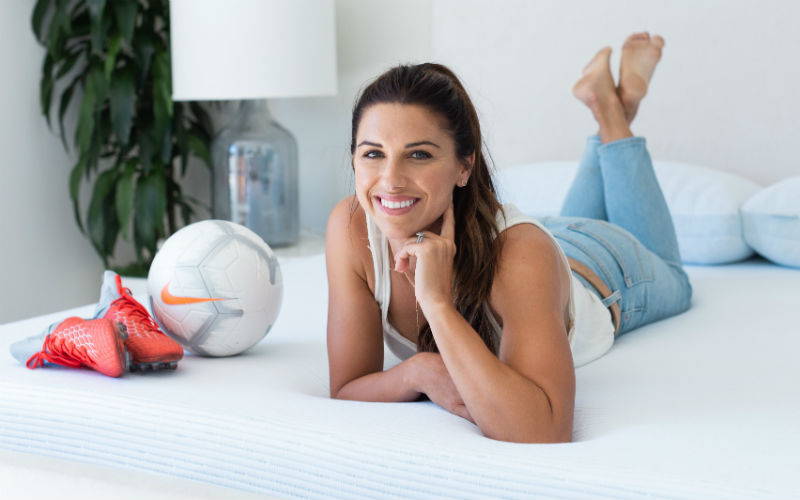 "You can actually feel the difference with MOLECULE sleep products.They're very cool to the touch, and extremely comfortable."
-Alex Morgan, Team USA Soccer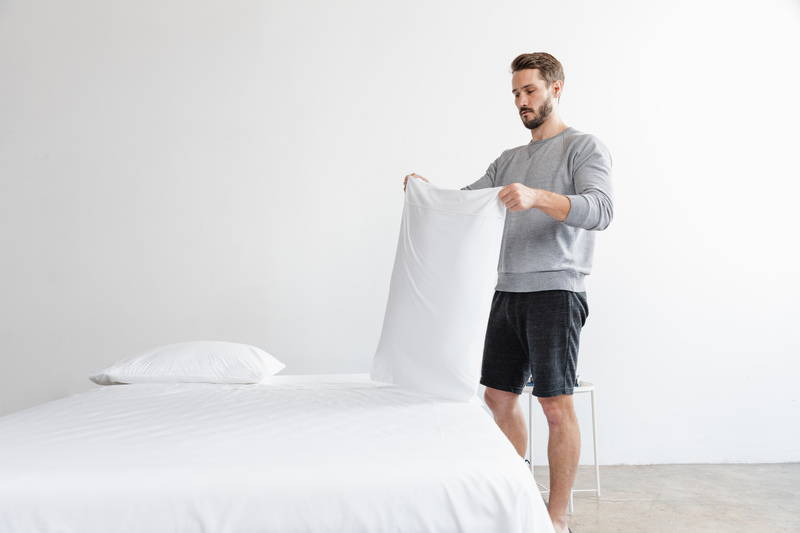 Opting for a better night's sleep shouldn't be a decision you toss-and-turn over. That's why we'll ship our Infinity Pro Pillow to you for FREE and give you 30 nights to sleep on it so you can see for yourself how our it will change your sleep from average to amazing.
Not sure if it's right for you? Simply contact us any time within the first 30 days and we'll give you a full refund - no questions asked. With a 30-night sleep trial, free shipping, and free returns, trying our All-Season Pillow is a decision you won't lose sleep over.