Try Before You Buy
Only pay for what you keep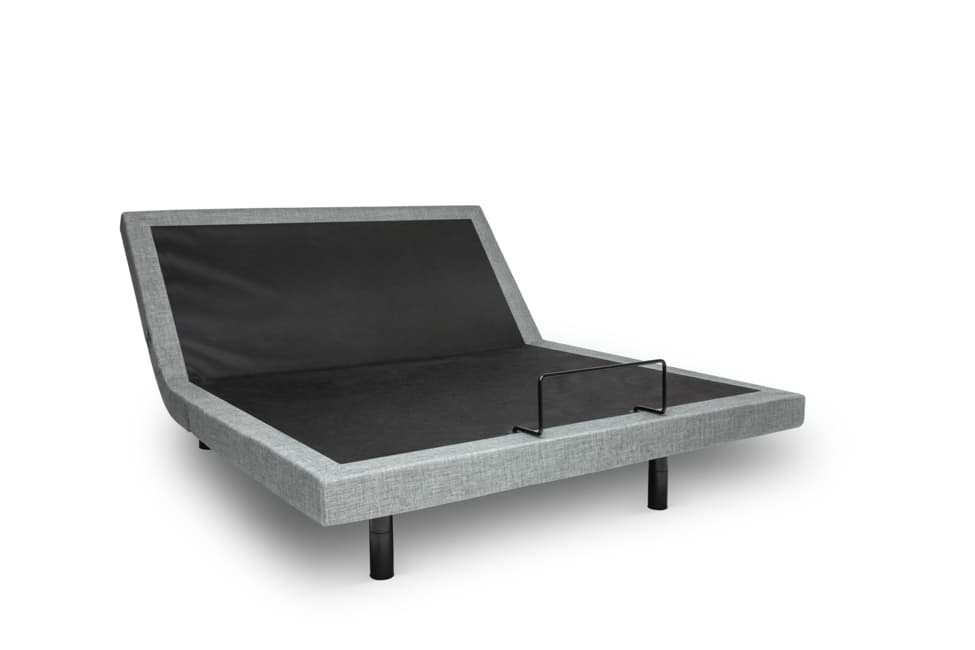 MOLECULE Adjustable Bed Frame
MOLECULE Adjustable Bed Frame
Optimize your rest, recovery, and overall health with the MOLECULE Adjustable Bed Frame.

Infinite positions including zero-gravity
Full-body massage technology
Position memory function
Wireless remote control
FREE Shipping
*The MOLECULE Adjustable Bed Frame is FINAL SALE - It's non-returnable, non-exchangeable and non-refundable
Free shipping
Easy assembly
10 Year Warranty
0% Financing
Find your perfect sleep
Customizable, comfortable and restorative. The MOLECULE Adjustable Bed Frame provides the ultimate in recovery-focused sleep.
Compatible with any mattress

Use your mattress or upgrade your sleep with a new MOLECULE mattress

Full-range mobility

Position your bed any way you like for incredibly comfy sleeping or lounging

Soothing head-to-toe massage

Relieve aches & pains and fall asleep faster with massage technology

Dual USB charging stations

Conveniently charge all of your devices with easy-to-reach USB ports on each side

Full-function wireless remote

Create your perfect sleep position with multiple preset and memory settings
Better sleep for better health
Studies show an adjustable bed base can help you sleep better and may provide numerous health benefits.
Improve blood circulation
Elevated head and foot positions can help reduce the workload on your heart to circulate blood throughout the body, allowing your entire body to relax more during each sleep cycle stage.
Relieve asthma, sleep apnea and snoring
According to the FDA, sleeping more upright on an adjustable bed helps open breathing passages, which can help prevent asthma attacks, improve sleep apnea symptoms, and reduce snoring.
Alleviate insomnia
Because of the ergonomic nature of adjustable beds, it's easier to find a sleeping position that's comfortable to help you fall asleep faster and provide more consistent, uninterrupted sleep.
Relieve pressure points
By supporting the base of the spine, adjustable beds remove pressure from your back and support your head and neck, providing optimal comfort.
Soothe aching muscles
Full-body massage technology on an electric adjustable bed frame stimulates blood flow, allowing more oxygen to reach fatigued muscles to help you recover quicker.
Improve digestion and acid reflux
Sleeping slightly upright can prevent stomach acids from moving to your esophagus and causing acid reflux, as well as help you from retaining gas in your stomach.
Benefits backed by science
Infinite sleep positions - including one based on NASA engineering - provide out of this world comfort and sleep benefits.
The Zero Gravity mode on the MOLECULE Adjustable Bed Frame has its roots in NASA engineering. Based on their Neutral Body Posture, this preset position raises both the head and foot regions to align your body to its most natural comfort position, reducing pressure on your joints. The spine aligns to reduce compression and relax muscles. This creates a sensation of weightlessness that helps with a variety of day-to-day ailments including poor circulation, joint stiffness, back & neck pain, snoring, GERD, acid reflux, and swelling.
If you or your partner experience snoring problems, the Anti-Snore mode on the MOLECULE Adjustable Bed Base can help turn restless nights into restful ones. With just a slight incline of the head, the anti-snore preset can reduce the pressure on your throat muscles and open up partially restricted airways while you sleep. This slightly-elevated sleeping angle, combined with the force of gravity, can help stop snoring and provide quiet, uninterrupted sleep throughout the night.
With the Lounge Mode on the MOLECULE Adjustable Bed Base, enjoy complete comfort while you read, watch TV, use your laptop, or simply want to relax. Lounge Mode on the electric adjustable bed frame is also the perfect position to use the built-in massage feature to target aches and pains, reduce muscle tension and fatigue, and relieve stress to help you unwind and get better rest and recovery.
If you prefer to sleep in a standard flat position, the MOLECULE Adjustable Bed Base includes a one-touch flat mode that will easily return you from any elevated position to a perfectly flat, all at the touch of a button.
Product Details
Queen

79"L X 58.5"W (Height adjustable to 8", 11.5" and 15")

Split King (Each Base)

79"L X 37"W (Height adjustable to 8", 11.5" and 15")
800 lb Total Weight Capacity
German Engineered Motor
Stand-by Mode is Ultra-Energy Efficient
Strong Angle Iron and Steel Tubular Frame Construction
Safety Plus™ Features
Emergency Power Down
Power Surge Protection
Upscale Charcoal Upholstery Fabric
4" Single Split Deck Design
Recessed Steel Legs Allow for Heights of 8"*, 11.5" and 15"
10 Year Limited Warranty
Years 1 through 2: Full Coverage, Year 3: Parts Only, Years 4 through 10: Limited Warranty
Frequently Asked Questions
Can my mattress rest directly on the molecule adjustable bed base?

The MOLECULE Adjustable Bed Base can be used in lieu of a bed frame, foundation or box spring. The MOLECULE Adjustable Bed Base does fit inside a sleigh bed or common four post bed, no part of the frame moves downwards.

Will my existing mattress work with the molecule adjustable bed base?

Yes, the MOLECULE Adjustable Bed Base is compatible with most mattresses, with exception of water bed mattresses. If you have any questions about your current mattress working on the MOLECULE Adjustable Base, email our friendly support team or call +1 833-365-REST (+1 833-365-7378).

Do i need a split setup?

If you would like both sides of a King size to be fully customizable (with different experiences), you'll need two Twin XL mattresses to complete a split King setup.

What sizes are available for molecule adjustable bed base?

Queen (79"L X 58.5"W); Split King (79"L X 37"W) – Split King Adjustable Base comes as 2-Twin XL's.