Try Before You Buy
Only pay for what you keep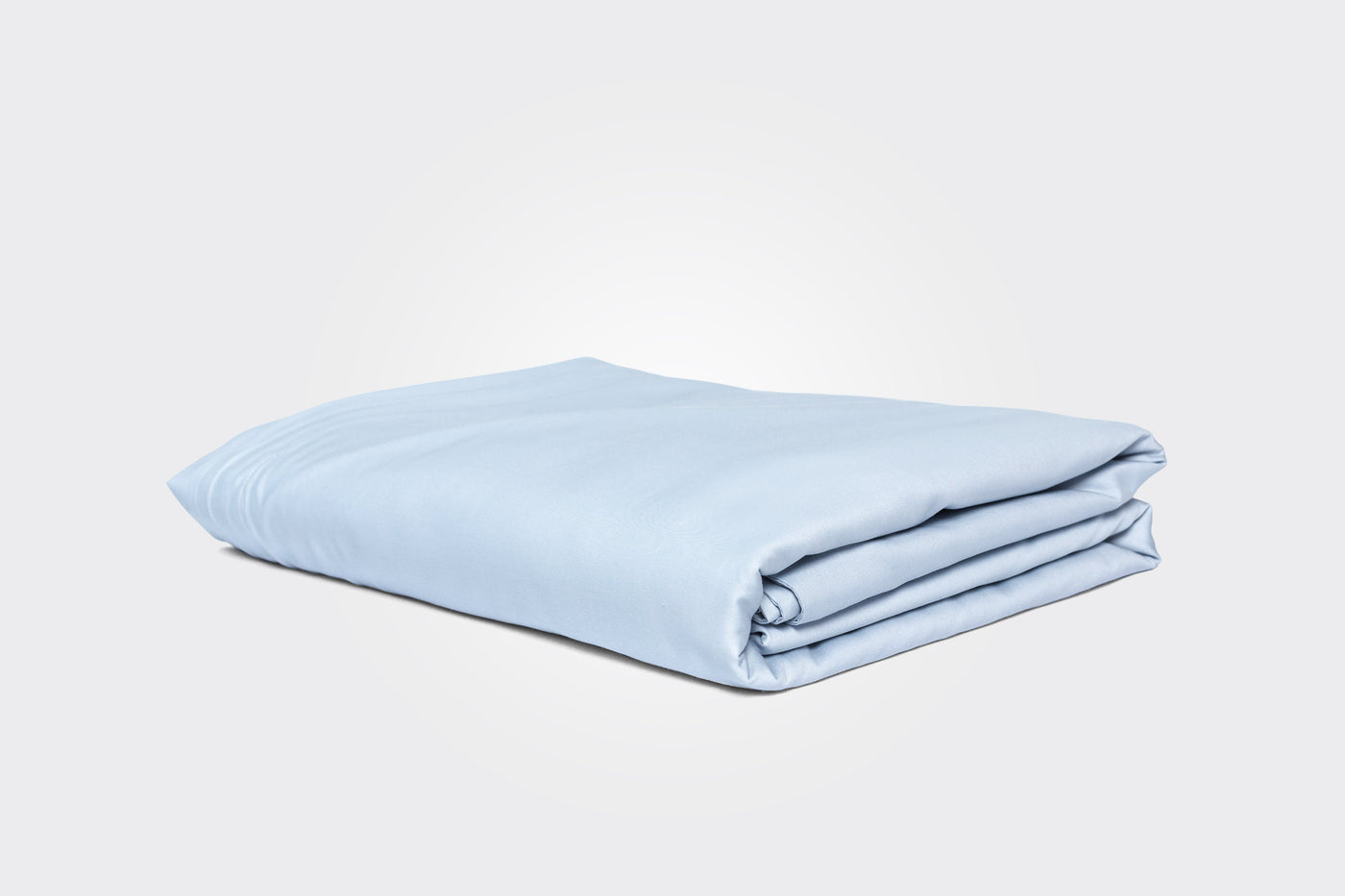 MOLECULE Duvet Cover
MOLECULE Duvet Cover
Save 30% with code FALL2023
Constructed from a blend of TENCEL™ and long-staple cotton in a sateen weave that is durable, breathable and wrinkle-resistant
THE ULTIMATE DUVET COVER
Silky Smooth
Blend of luxe long staple cotton and TENCEL™ for a soft and breathable fabric
Wrinkle Resistant
TENCEL'S™ natural wrinkle resistant properties keep the duvet looking fresh
Eight ANCHOR POINTS
Secures a compatible comforter in place to prevent shifting
Easy Zipper Opening
Simplifies care and washing
OEKO-TEX® 100 Certified
This product passes the highest standard of testing for harmful chemicals and dyes
Frequently Asked Questions
What material are your duvet covers made of?

Our duvet covers are made with a unique blend of 48% TENCEL and 52% cotton, woven together to create a product that is unparalleled in softness and breathability.

What is TENCEL™ Lyocell?

TENCEL™ Lyocell is a fabric made from the pulp of Eucalyptus trees. It is very breathable and does not trap heat. One of its main properties is its ability to wick away moisture to keep you dry at night.

What is Sateen?

Sateen fabric is made using a satin weave, but using spun yarn instead of filament. This creates a softer feel to the cover to maximize comfort.

What Certifications do Molecule Duvet Covers have?

Our covers are OEKO-TEX® 100 certified, so you can rest easy. For more information about OEKO-TEX® standards, click here.

Are they organic?

Any textile must be treated with chemicals to be cleaned and dyed upon manufacturing. The cotton may be grown organically, but by the time they reach you, they must be treated in one way or another. However, our duvet covers are sustainable and the factory processes are all OEKO-TEX® 100 Certified.

Do Molecule duvet covers shrink?

You can expect very little shrinking - approximately 1-2% - this is because we want the cover to still fit perfectly after the first wash. From there, your duvet cover should fit perfectly after every wash.

How do I care for my duvet cover?

To prolong the life of your duvet cover, Molecule recommends washing separately from other laundry. Gentle cycle in cold water, and tumble dry on low-heat setting. Do not over-dry. Remove from dryer, smooth, and fold. TENCEL™ Lyocell helps keep the cover wrinkle-free.

Will your duvet cover only work on a Molecule Comforter?

While the cover goes perfectly with our comforter, they are made to create a favorable environment for deep sleep using any comforter.

What finishes are used on your duvet covers?

Duvet covers need a standard finish in order to bring you that perfect, soft feel. Covers that are not treated are unsanitary and rough. We use the lightest amount of finish on our covers to provide you the perfect, clean duvet cover. All duvet covers, sheets, or textile processing have chemicals on them. All chemicals & dyes used for our sheets and duvet covers meet the OEKO-TEX® standards for being safe and earth friendly. These chemicals are used to sanitize our textiles and make them soft to the touch, as this is an industry standard. Rest assured, your duvet cover is perfect for those with sensitive skin or allergies.

Where are your duvet covers made?

What are the dimensions of your duvet covers?

Twin - 68" x 90"
Full/Queen - 92" x 96"
King - 110" x 96

Should I wash my duvet cover when it arrives?

Our covers are clean before shipping them, but as with any new textile, we recommend washing before use.

Can I iron my duvet cover?

The cover is wrinkle-resistant and typically do not require ironing. However, you may iron the it if you wish. There will be no adverse effects to the duvet cover.

What is the 30 night sleep trial?

You may request a return of your Sateen Sheets, Percale Sheets, Duvet Cover, Shams, Duvet Insert, Pillowcases ("Sleep Accessories") within 30 nights of delivery date. Only one order of Sleep Accessories is eligible for return per customer, household, order and/or delivery address. You will be refunded for the cost of the Sleep Accessories (less any discounts) once the full order of Sleep Accessories is received and inventoried at our returns warehouse. Please email us at support@onmolecule.com to initiate a return. Please note that for financed purchases, any interest paid is not refunded. Please allow three business days from receiving by our warehouse to process returns. No returns will be accepted without prior authorization. Items returned without prior written authorization will not be sent back to the customer.
Duvet Cover Details
Twin-Twin XL

68" x 90"

Full-Queen

92" x 96"

King-Cal King

110" x 96"
52% Luxe Long Staple Cotton
48% TENCEL™ Lyocell
Why Customers Love Molecule
We Make It Easy
30 Night sleep trial
Free shipping and returns
Comfort Guaranteed